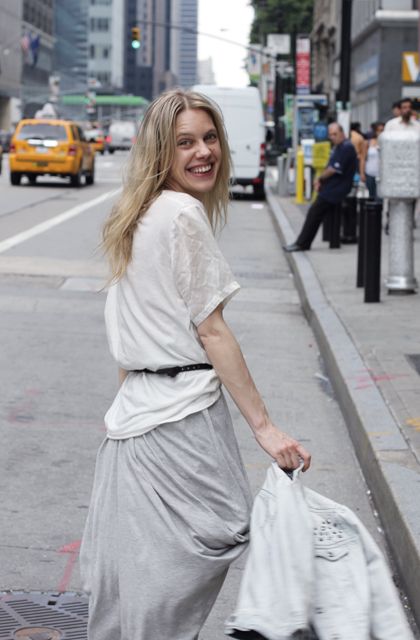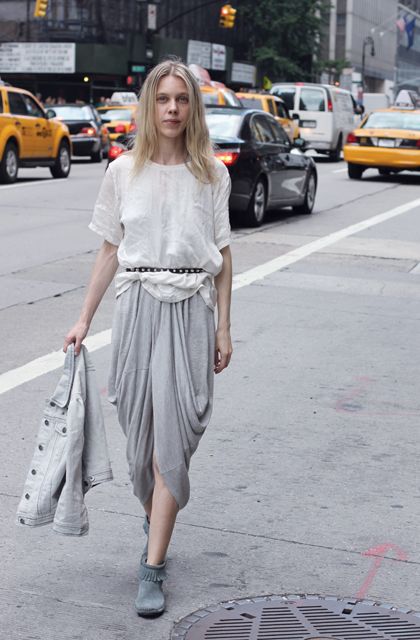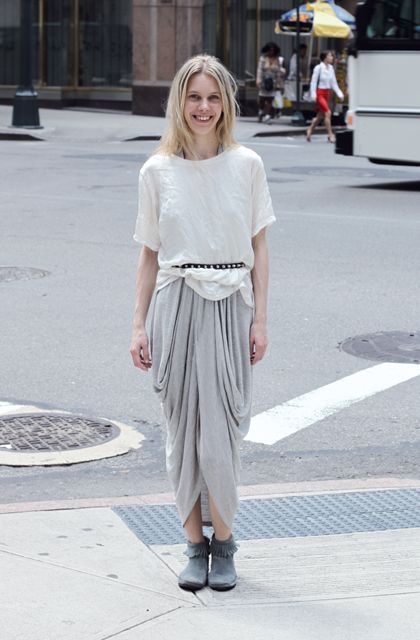 So, I have seen, this past month more rain in New york City then I have ever seen in The Netherlands or in England for that matter!! seriously! and the fact is, its humid, hot, humid, sticky, with loads of rain...

plus, see on the photo the lack of energy... you know why? Air Conditioner at work was broken... yes... two days, no open windows, it was hotter inside then it was outside... torture...
anyhow, this is my gray long dress, worn yet again different, I pinned and draped it up making it look like a long draped tulip skirt, I layered a tee on top and belted it with a small spiked belt, blue Minnetonka Moccasins.
I will not shop this week, cuz, ..... I'm saving up for the Alexander Wang Sample Sale,
the 9th my friends :)
Also, on freepeople.com they sell a different version of the Jeffrey Campbell "Ann Demeulemeester" boots (worn in older posts) , in Suede, on Ebay there are various sellers offering them too, you can always call the LFstores for more info I guess...